The Lone Star State Can Be a Great Place to Call Home in Your Golden Years
If you're one to search for states with warmer climates to enjoy in your golden years, you may be looking west and south. Florida and Tennessee both are popular hot spots for retirees, but those may not be your cup of tea. Perhaps you're looking for a place where the cost of living is low, but the indices for relaxation and adventure are high.
Look no further than the great state of Texas!
Texas is literally a state where most areas deliver the excitement of living in a bustling city combined with the tranquility of small-town life. Many of Texas' smaller towns are literal suburbs of its bigger, well-known cities. It's true: no matter where you live in the Lone Star State, you can venture to the big city and indulge your sense of adventure while being able to return to the peaceful calm of rural life all in a matter of minutes. Well, in most cases, anyway!
While it isn't the most tax-friendly state for seniors, a relatively low cost of living makes Texas one of the best places to retire in the United States. In fact, a majority of cities and towns in Texas easily meet our criteria for being retiree-friendly, including:
Easy access to quality healthcare

Local activities that enrich and enhance your life

Opportunities to keep active

Maintaining a reasonable cost of living
At Nursing Home Reviews, it is our mission to deliver information that helps you make the most of your senior years. This includes finding the best places to retire in each state. Today, we invite you to learn more about the 5 best places to retire in Texas.
Exciting new opportunities await when you call a retirement community in Texas home.
REGISTER HERE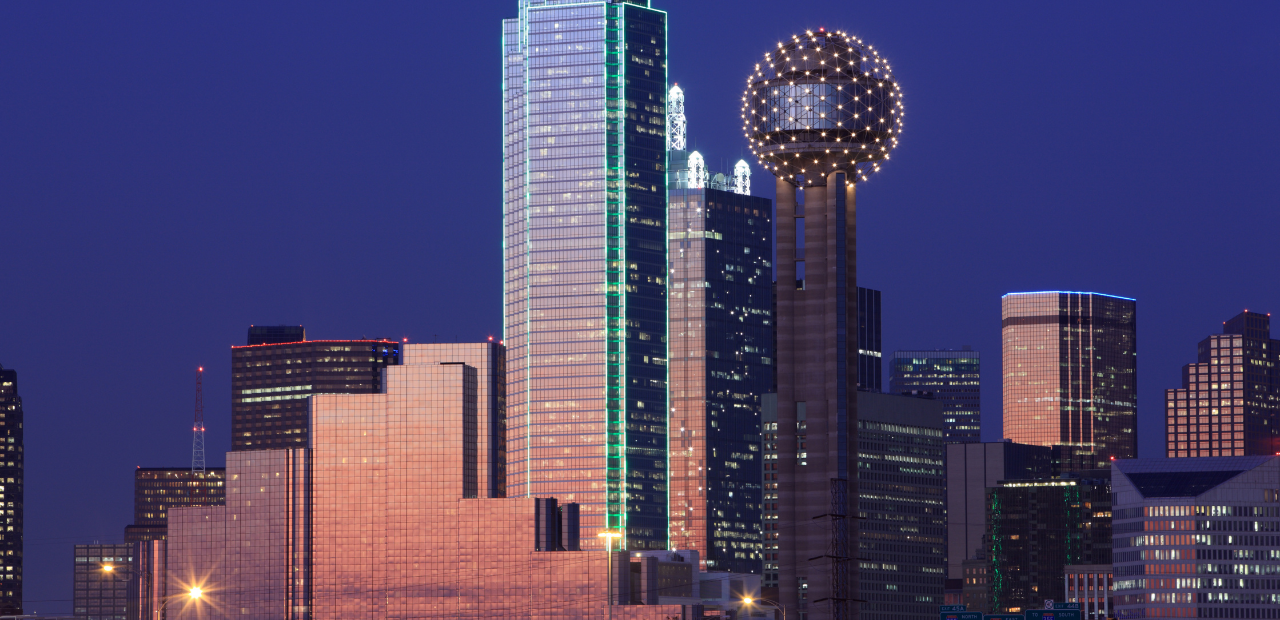 5: Dallas
First on our list of the best places to live in Texas for retirees is perhaps one of the state's most well-known cities. While there's plenty in Dallas that make it an appealing home city for younger generations, there's also a great deal here for those who are young at heart. There are numerous reasons why Dallas is one of the best places to retire in Texas.
Pleasant temperatures and plenty of sunshine year-round make it easy for seniors who love to stay active to explore the great outdoors. Dallas offers plenty of ways to keep active, from walks around the Dallas Arboretum and Botanical Garden to browsing goods at the Northpark Center. You'll also find any number of greenways and walking trails to help you maintain physical fitness. 
If you're looking for a little culture to spice up your evenings, Dallas delivers big-time. You'll find numerous theaters and venues in the area to catch all sorts of live shows, from theatrical plays to live music. Are you the type to grab a nightcap before heading home? If so, there are plenty of world-class breweries, wineries, and eateries here.
One of the most important things seniors look for when choosing the best places to retire anywhere is access to emergency services and healthcare. Numerous quality healthcare providers, including Primary Care Physicians (PCPs) and specialists are located in Dallas and ready to offer any assistance you may need. Dallas is also home to some of the best hospitals in the country, including:
UT Southwestern Medical Center

Medical City Dallas Hospital

William P. Clements Jr. University Hospital

Baylor University Medical Center

Texas Health Presbyterian Hospital – Dallas
Another major concern for seniors who are looking to retire to Texas is the cost of living. With an index score of 101, the cost of living in Dallas is about 6% higher than that of the national average, and around 11 percent higher than the state of Texas overall. That may not sound too high, but it can still squeeze your wallet if you live on a low fixed income. If you're looking to buy a house, you can expect to spend around $430,000 on average. Renting can be just as expensive, with the cost to rent a single-family dwelling sitting at nearly $1,568.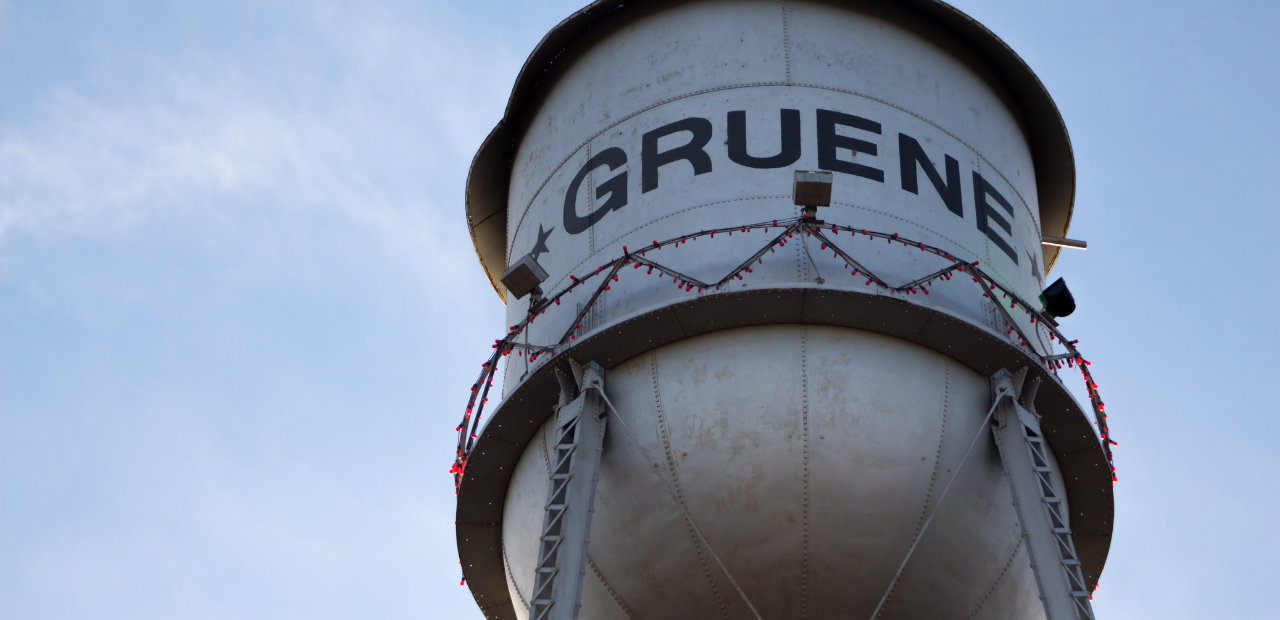 4: Gruene
About 4 hours southwest of Dallas, the next town on our list of the 5 best places to retire in Texas awaits retirees with plenty of rustic historical charm. The small town of Gruene is considered an incorporated part of New Braunfels, but has enough personality to make it a standalone area perfect for seniors looking for one of the best cities to retire in the U.S.. What makes Gruene one of the best reasons to retire to Texas? Let's find out!
Though Gruene is a relatively small town, there's plenty to do here for seniors who enjoy keeping active. For one, there are numerous trails and greenways that are great for walking, hiking, biking, or jogging. Landa Park, Cypress Bend Park, and Animal World are just a few places to stretch your legs and see the sights, local and exotic. If you're into kayaking, then Son's Island, a lovely spot for recreation on the Guadalupe River, has you covered.
Gruene's local culture is as vibrant as that of any big city in Texas. The legendary Gruene Hall is a haven for fans of country, Americana, and blues. For history buffs, the Gruene Historic District, the Sophienburg Museum and Archives, and the New Braunfels Historic Railroad are lovely starting points for seniors wanting to learn more about their new hometown. 
Adventurers can soak up the sun and have some fun at Schlitterbahn Water Park, and to wind down, you can enjoy a bite to eat and a glass of wine at one of many local wineries, dining establishments, or breweries in the area.
Keeping your health in check is extremely important once you reach your golden years. Though Gruene may be smaller in size than some of the other towns or cities on our list, it's still in close proximity to some of the best healthcare providers and facilities in the area. Gruene Lake Medical, Guadalupe Regional Medical Center, and New Braunfels ER and Hospital are all highly-rated facilities that are within a short driving distance in case of a medical emergency.
As Gruene is considered part of New Braunfels, the cost of living here is usually considered the same as living in the larger city. Even then, the cost of living in Gruene is 8 percent below that of the national average. The average cost to buy a home stands at around $317,000, and renting will set you back around $1,435. If you prefer giving up the responsibilities of maintaining a larger home, there are numerous retirement and senior living communities in the area that may cost less per month than renting a traditional apartment.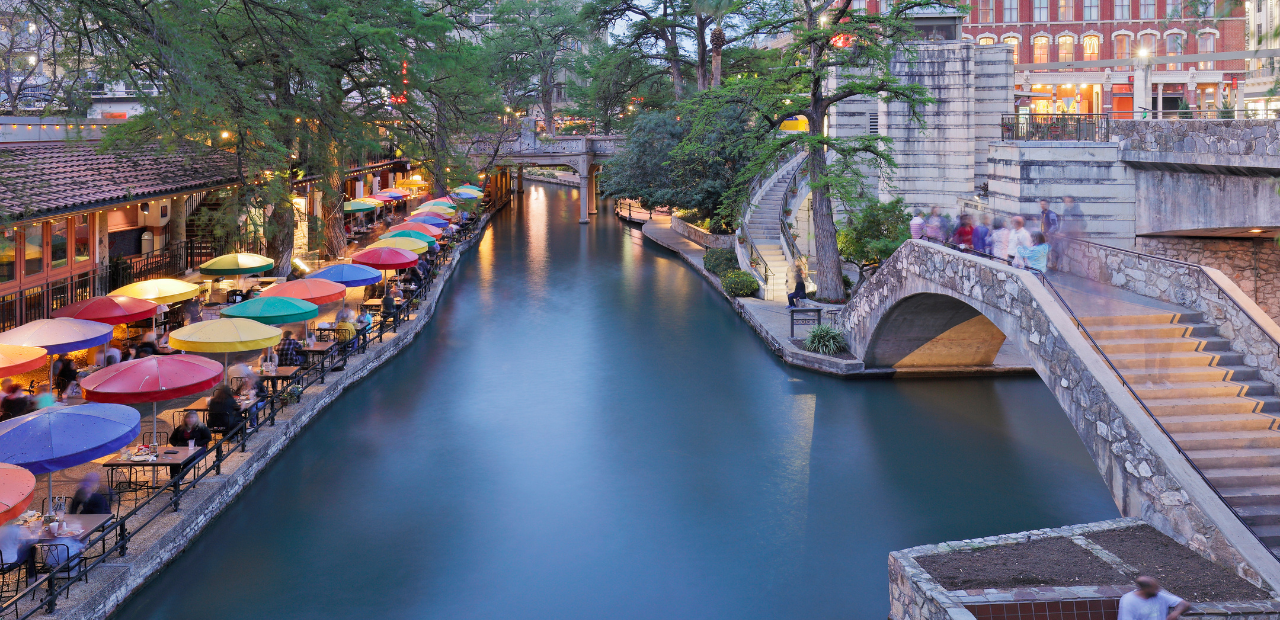 3: San Marcos
Explore San Marcos, and you'll see why Forbes ranked our #3 pick for best cities to retire in Texas as their own top pick. This quaint little town, just an hour's drive from both Austin and San Antonio, is an extremely affordable and safe place to live. 
Though it may be short on typical "tourist-y" attractions, San Marcos offers plenty of ways for active seniors to get in workouts and have fun. With the San Marcos river running through the town, you'll find no shortage of spots to:
Fish

Go kayaking

Swim

Go tubing 
Numerous parks and trails in the area, such as Rio Vista and Ringtail Ridge, also offer many opportunities for hiking, biking, jogging, and walking. If you're into learning more about the history of your new home, San Marcos boasts several historical sites and museums, including:
The LBJ Museum

Hays County Historic Courthouse

Kyle Railroad Depot and Historical Center
If you ever find yourself in need of medical assistance, San Marcos is home to a number of excellent healthcare providers and facilities. For a smaller town, there are many highly-ranked hospitals in the area alone, meaning you won't have to drive an hour to the big city in the event of an emergency.
Cost of living is an important factor to consider when making a decision to retire to Texas. If San Marcos is one of the cities you happen to be thinking of moving to, you'll be pleased to know that the cost of living here is 4 percent below the national average. 
With that said, finding a place to settle down can be kind of expensive. The average cost of buying a home here is $399,000, and the average cost of renting a base single-family apartment is $1,522. On the plus side, the tax burden in San Marcos is fairly low, and monthly utilities cost less here than in other cities or towns in Texas.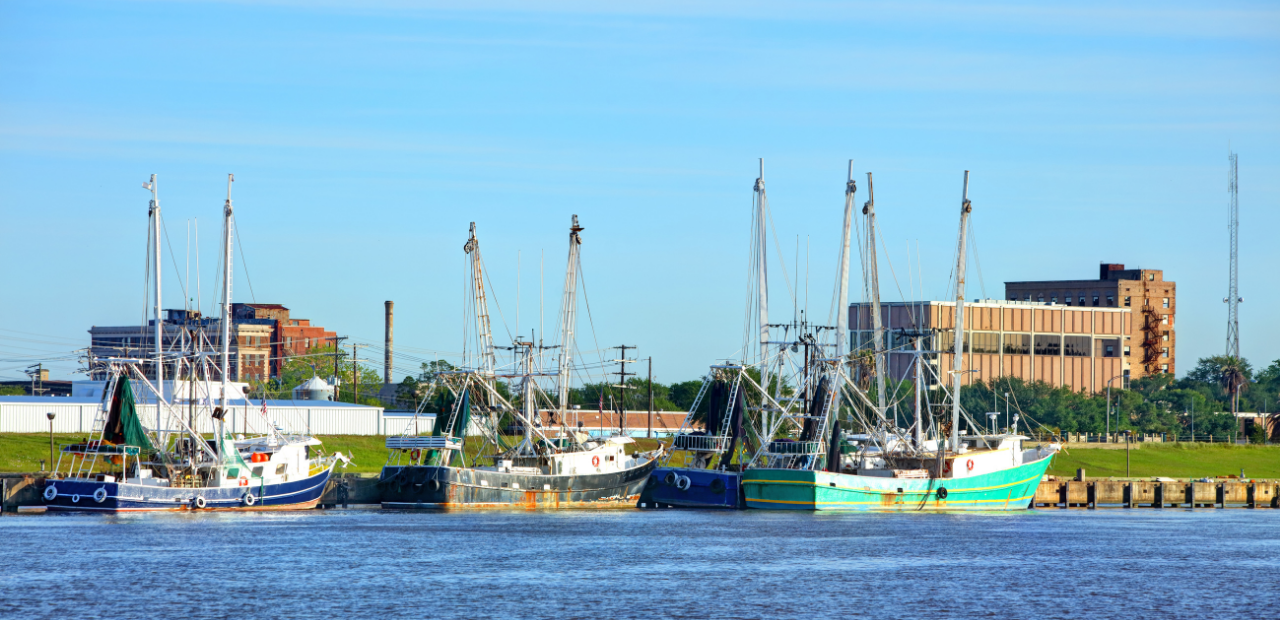 2: Port Arthur
Do you love going to the beach? Wish you could live there year-round? The second spot on our list of the best places to live in Texas for retirees goes to a lovely waterfront town that can help you make that dream come true. Port Arthur is an ideal place for retirees who love the sand, the sun, and the waves.
Port Arthur is a Gulf Coast paradise that delivers the action of a big city, as well as the tranquility of a small coastal town. It's easy for you to stay active here, with a variety of parks and greenways. 
History buffs can even get their steps in by exploring a local Civil War battlefield at the Sabine Pass Battleground State Historic Site. That's not even taking into account all of the fishing, boating, and swimming you can do. If you're just looking to relax, you can kick back at one of many wineries, breweries, diners, or seafood shacks.
Whether you have chronic health issues or you're relatively healthy, you want to know that you'll be taken care of in your new hometown. Part of what makes Port Arthur one of the five best places to retire in Texas is the fact that you're surrounded by quality healthcare providers and facilities. It's comforting to know that, if you need to visit a hospital, you won't have to drive an hour out of the way to find one, as you have several within close proximity, including:
The Medical Center of Southeast Texas

Sears Rapido Memorial Medical Center  

Christus Hospital St. Mary
Compared to other cities and towns in Texas, relatively low cost of living and tax burden make Port Arthur one of the best places to retire anywhere. The cost of living here is 9 percent below the national average, and buying or renting a home here is very affordable, especially if compared to other cities and towns on this list. The average cost to buy a home in Port Arthur is around $87,000, and the average cost of rent is $875.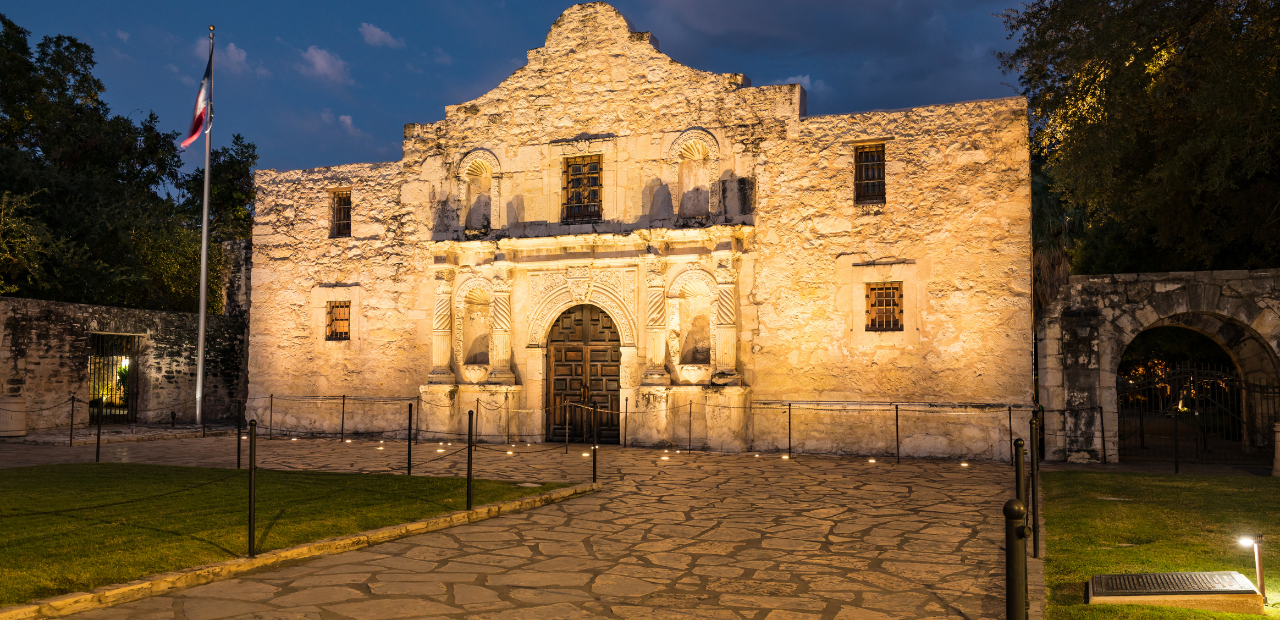 1: San Antonio
Not everyone thinks of moving to a small town when they retire. In fact, there are many seniors who still want to be part of the action somewhere while still being able to enjoy peace and privacy at home. If this sounds like you, then you may want to consider relocating to our choice for the best place to retire to in Texas, San Antonio.
San Antonio is the oldest city in the state of Texas, and is therefore packed with plenty of history. This means that history buffs have a lot to see and do here in their golden years. In one day alone, you can spend time on the historic site of the Alamo and take a guided tour of Missions National Historical Park. You'd still only be scratching the surface of the vast and storied history of this great city!
For those who are young and heart and seek bigger adventures, you'll find no shortage of it here. You can choose to stretch your legs on the Riverwalk or explore the wonders of San Antonio's Natural Bridge Caverns. If it's thrills you're seeking, Six Flags Fiesta Texas and SeaWorld San Antonio are within driving distance. After a full day of adventure, you'll still find plenty of places to relax within any number of world-class wineries, restaurants, or breweries.
When you need expert healthcare, San Antonio has you covered. Here, you'll find a vast number of healthcare professionals and facilities waiting to lend a helping hand when you need them the most. You'll have over 15 hospitals within close proximity, many of which are well-respected and highly-rated.
For a big city, the cost of living in San Antonio is incredibly low. Even with a moderate tax burden, the cost of living here is 8 percent lower than the national average. However, while utilities are still more affordable, the cost of buying or renting property remains somewhat steep. 
The average price of a house here sits at just under $302,000, and the average cost of rent sits at just under $1,300. When compared to housing costs in other big cities, these are actually quite low. However, they're still high enough to consider seeking alternative options, such as moving into a retirement community.
As Always, the Choice is Yours
We hope you've enjoyed reading through our list of the five best places to retire in Texas. While we've worked to bring you a short guide that functions as a starting point to help you consider a new home in Texas, it is by no means the "be all-end all" list of great places to retire in Texas. Many of the best cities to retire in the United States are located in Texas.
Finding the best cities to retire anywhere depends on what you're looking for. We encourage you to use this list as a resource to help you consider what you're looking to get out of any move, and to discover what works best for you. We wish you safe travels, and look forward to sharing the next of our "five best places to retire" lists with you soon!
Find a long-term care facility in Texas that provides care at an expert level.
Check ratings and violations.
REGISTER HERE