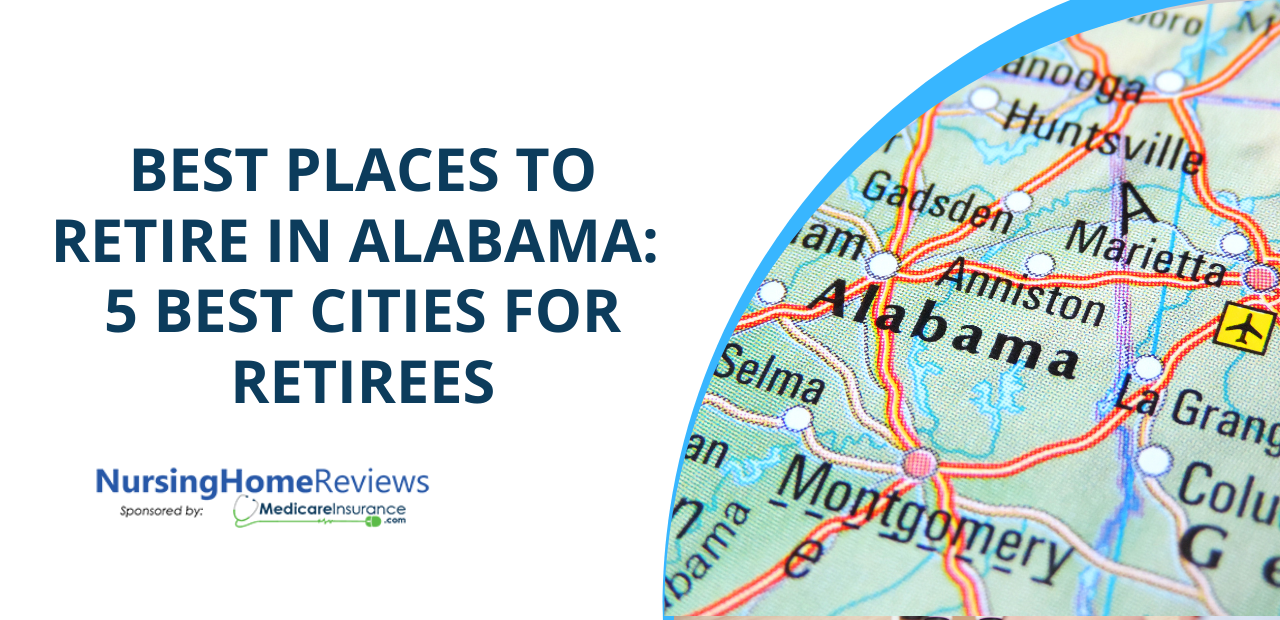 Alabama's a Fine Place to Spend Your Golden Years!
Looking for a laid-back place to live after retirement? Do you crave the best of the city and the country? In a previous installment of our "Best Places to Retire" series, the great state of Tennessee proved to provide plenty of recreation and relaxation for seniors. One particular state bordering Tennessee offers much of the same.
There are numerous reasons to retire to Alabama. The cost of living there is relatively low when compared to other states. It's also very tax friendly for retirees, with social security income being completely exempt from taxes. If you choose to buy a home in the state as a retiree, there's an extra perk: you'll benefit from some of the lowest property tax rates in the nation! 
At Nursing Home Reviews, it's our mission to help you get the most out of your senior years. This includes helping you find some of the best places to retire in the United States. As always, today's list was a tough one to narrow down, but we used specific criteria to determine our top 5 cities to retire in Alabama. That criteria includes:
Cost of living

Access to quality healthcare

Quality of life

Recreational activities and attractions
So, which cities and towns made the cut of the 5 best places to live in Alabama for retirees? Keep reading to find out!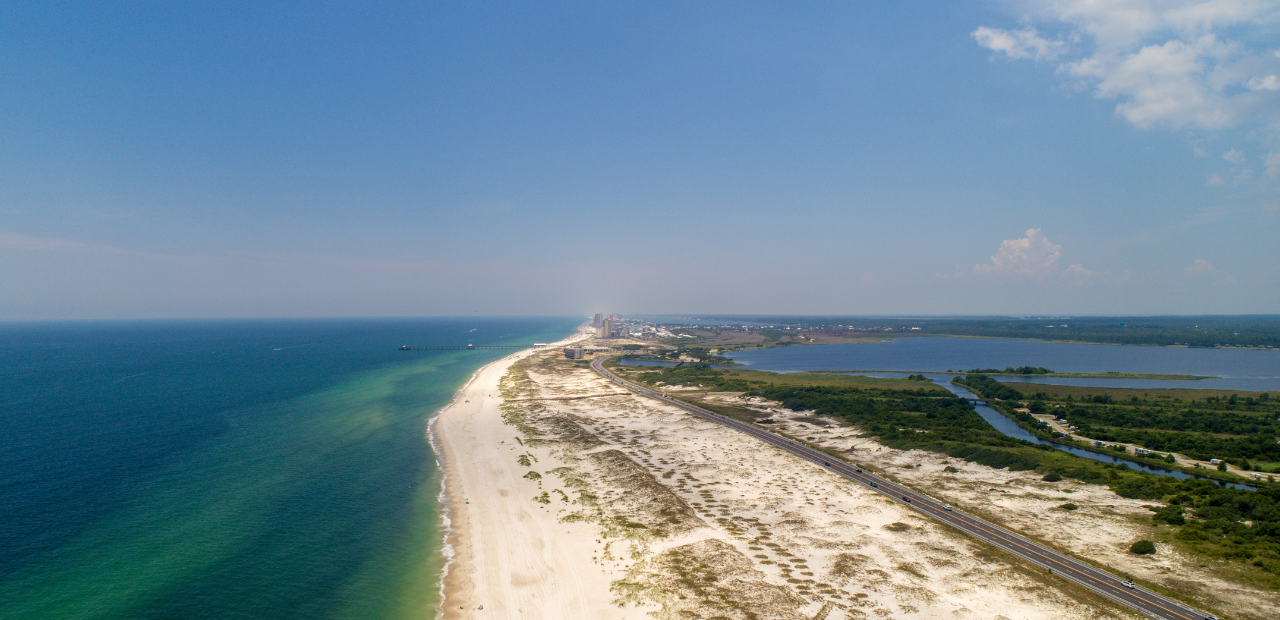 5: Gulf Shores
Plenty of seniors envision a life of retirement on the beach. For that reason, it's fitting to kick off our list of the 5 best places to retire in Alabama with Gulf Shores! This beautiful beach community has a thriving senior population. Once you learn more about the area, it's easy to see why that is!
Gulf Shores offers a little something for everyone. You'll find numerous opportunities here to get your steps in on the beach, on the boardwalk, or surrounded by wildlife on a gorgeous reserve. You can even get your steps in playing a rousing game of mini golf – or real golf, if that's more your speed – on numerous different courses. When it's time to relax, you'll find numerous eateries, breweries, and other hotspots that allow you to indulge in good eats and great views.
When we look at the best cities to retire in each state, one aspect we examine is the quality of healthcare that you can get in said cities. If you find yourself in the midst of a medical emergency, you'll have numerous excellent options for care here. Gulf Shores is home to numerous hospitals, clinics, and primary care providers rated 4 stars or above. Most of them are also fairly close to the center of the city, which means you won't have to go too far out of your way to find a hospital in the case of a rising emergency.
If there were two things that may turn seniors away from Gulf Shores, it would be:
The area's status as a major tourist destination

The cost of living
These two things often go hand in hand. A booming tourism industry in a city often means high costs for most everything. In this instance, it helps raise the overall cost of living in Gulf Shores to 5 percent above the national average. Not the worst, but that can be a hurdle for seniors on low fixed incomes who are considering the area.
When you're looking to relocate to one of the best places to retire in Alabama, the first thing on your mind will likely be finding an affordable new place. If you're looking to buy or rent, you'll pay a pretty penny. The current median costs for purchasing or renting a single family home in Gulf Shores stand at:
Buying: $499,000

Renting: $1,400
Of course, if you're looking to drop the burden of homeownership, you'll find numerous excellent retirement and senior living communities in the area.
Start a new life in a premier retirement community in Alabama.
REGISTER HERE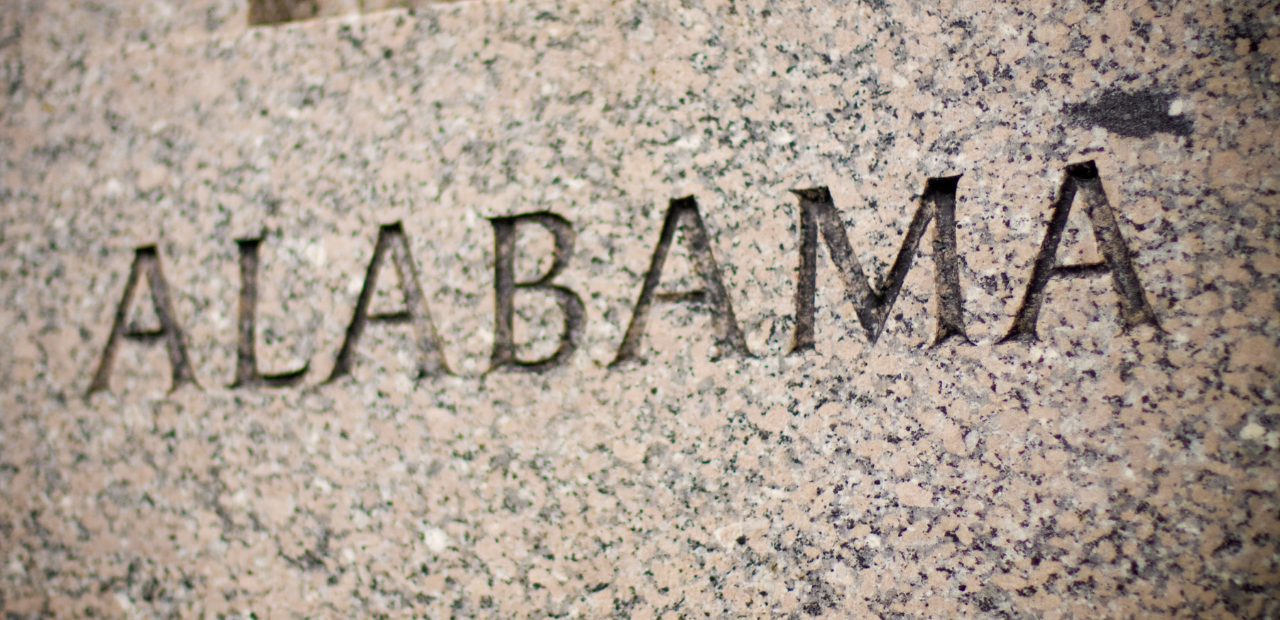 4: Alabaster
The 4th spot on our list of the best places to retire in Alabama goes to a quaint little town you rarely hear much about. Alabaster is a beautiful area perfect for retirees who are looking for peace and quiet.
Alabaster is short on attractions, but big on exploration. Active seniors will love the parks and reserves in the area, which allow you to see beautiful sights while walking, hiking, biking, or jogging. For instance, the Ebenezer Swamp Ecological Preserve allows you to venture through Alabaster's vast wetlands. Once you've gotten some activity in for the day, you can sip and savor at Corbin Farms Winery, or enjoy a craft brew at Interstellar Ginger Beer & Exploration Company.
There's a high senior population in Alabaster, and quality healthcare is plentiful. There are eight hospitals alone within a mile of the city. This is great, as it means you won't have to drive miles or hours out of the way to get medical treatment during an emergency. You'll also find numerous quality providers, such as clinics and primary physicians.
The cost of living in Alabaster is relatively manageable for seniors. It's slightly lower than the national average, but still hovers above the overall cost of living in the state of Alabama. If you want to buy a house, the median price is high at $299,000, but still overall more affordable than in Gulf Shores. Rent is also less expensive here at around $1,100.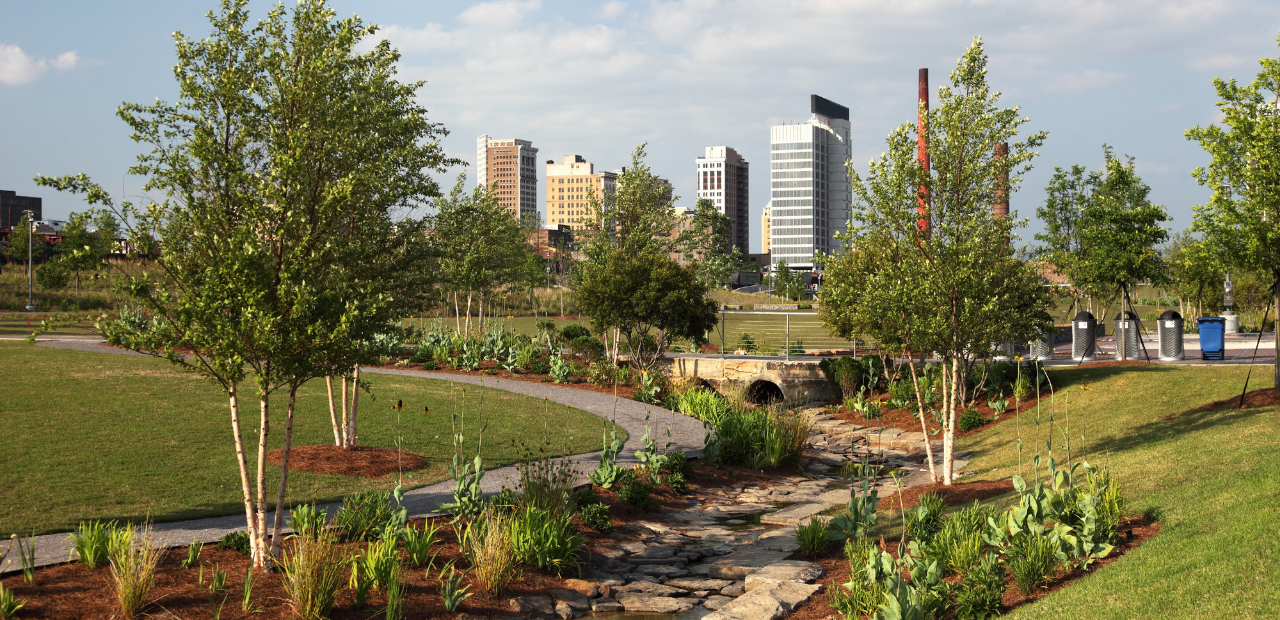 3: Bessemer
Looking for quality city living without being in the thick of city life? The number 3 spot on our list of the best cities to retire in Alabama might be the place for you. Bessemer, a suburb of Birmingham, offers plenty to see and do for those looking to spend their golden years in the Yellowhammer State.
There are plenty of opportunities in Bessemer for active seniors to get their steps in. DeBardeleben Park, for one, offers numerous trails for eager active seniors looking for some good exercise. While there, you can also check out the Doughboy Monument, which pays tribute to Alabama soldiers who fought valiantly in World War I. Just looking for a day of fun with visiting family? You'll find it here, regardless of whether you venture to the local water park or take in a movie.
With 9 hospitals within a mile of Bessemer, you'll have no problem finding quality care when you need it. Many of the healthcare facilities and providers in Bessemer have great ratings, which makes relocating here a great reason to retire to Alabama. Even if you rarely, if ever, have a need for hospital care, you'll find no shortage of excellent primary care physicians here to help you keep your health in check.
If you're looking for an inexpensive place to plant new roots, Bessemer is it. It boasts a cost of living score of 75.4, which is the lowest on our list so far. That's nearly a full 10 points below the overall cost of living score for Alabama, and nearly 30 below the national score. Low median costs for housing and rent – $73,500 to buy, $815 to rent – mean that seniors who prefer to live completely independent lives will find purchasing or renting an affordable home easy.
Of course, if you're looking to give up the burden of being a homeowner, there are numerous excellent retirement communities in the area! Many of Bessemer's citizens are retirees, which means the opportunities for finding affordable senior living are abundant.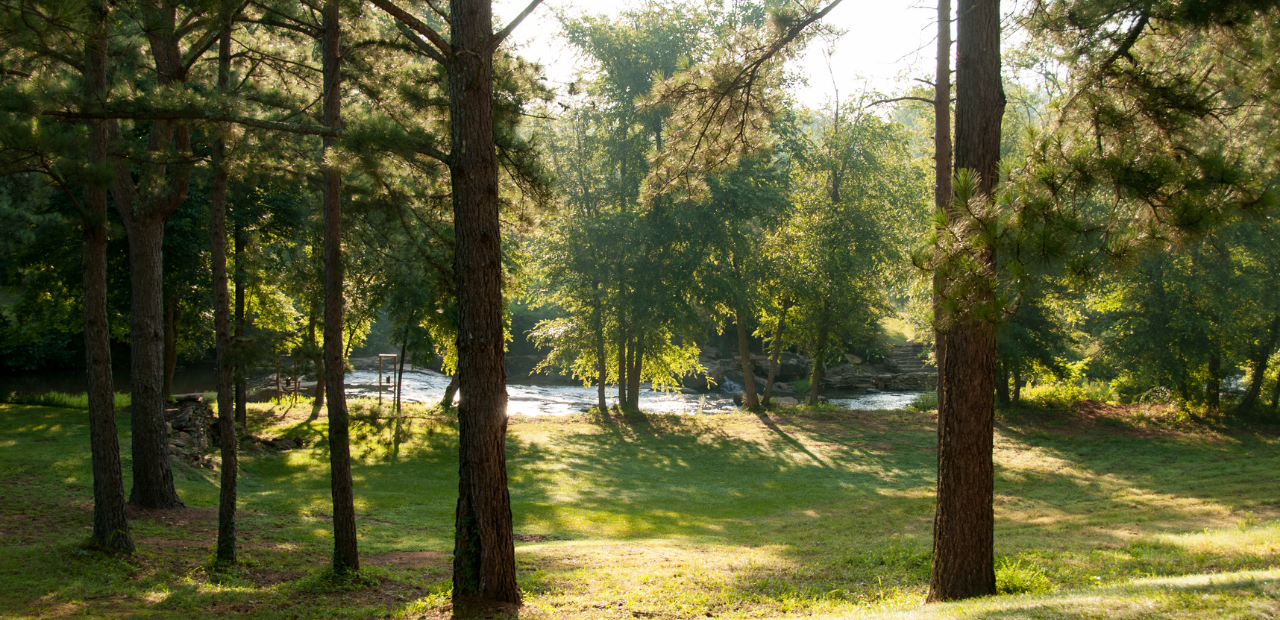 2: Prichard
Second place on our list of best places to retire in Alabama goes to another beautiful area on the Alabama coastline. Prichard delivers a relaxing coastal retirement with a much lower price tag than Gulf Shores. It may not be the tourist wonderland of Gulf Shores, but it's still a fun, calm area to enjoy your golden years.
Prichard is a location that truly offers a little something for everyone. There are numerous museums for curious minds, and history buffs will enjoy trips to the Church Street Historic District and the Battleship USS Alabama. Looking for beautiful natural settings that help you keep active? Worry not – you'll find many parks and preserves here that are perfect for walking, jogging, hiking, or biking.
Like the other areas that made our list of the best places to live in Alabama for retirees, there are numerous hospitals and healthcare providers close by. There are at least 6 hospitals within a mile of Prichard, which means you'll be able to find medical assistance quickly should the need arise. You'll also have no problem finding a great primary care provider here!
The cost of living in Prichard is relatively low. Compared to the rest of Alabama (and the United States), it's neck and neck with Bessemer as far as affordability goes. For instance, the median cost to buy a home here is around $72,000. That's a plus for seniors who are looking to start a new life in Prichard!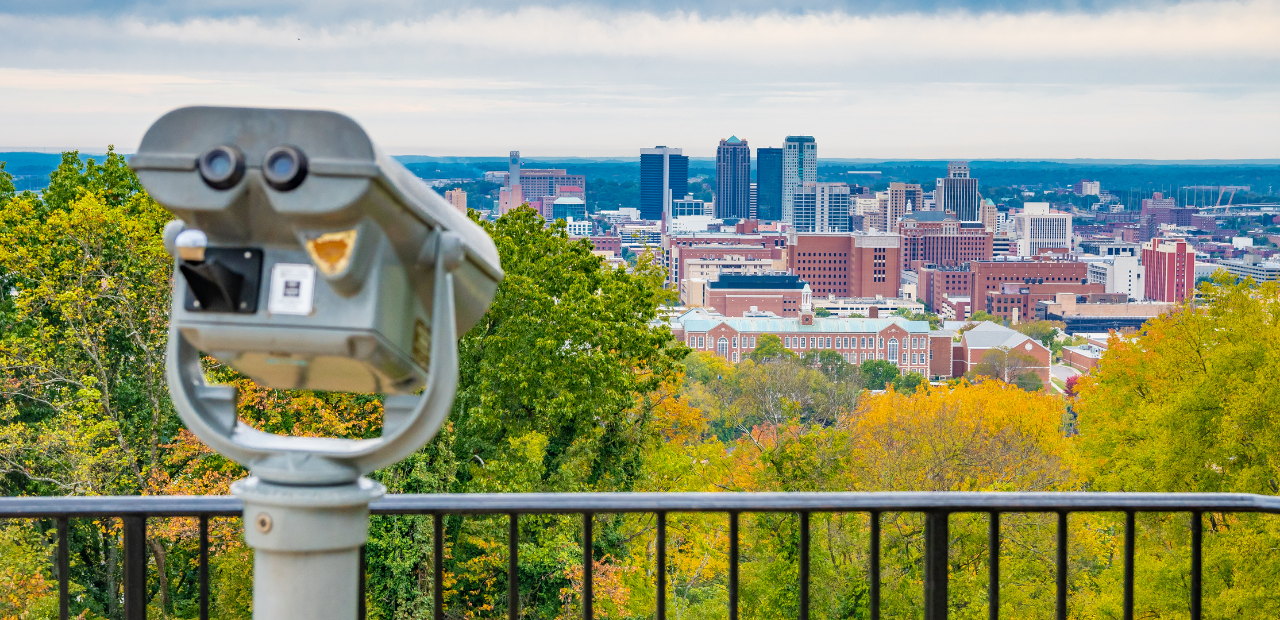 1: Birmingham
The Yellowhammer State's best-known city is also the best place to retire in Alabama. Birmingham delivers nearly everything that a retiree looks for when searching for the best places to retire anywhere. There's plenty to do, the cost of living is low, and quality healthcare is abundant.
You'll never find a shortage of things to do in Birmingham. Whether you're looking for some exercise, a chance to relax, or a great adventure, you'll find it here. Need a good workout? The following areas have you covered:
Oak Mountain State Park

Ruffner Mountain

Moss Rock Preserve

Red Mountain Park
Numerous museums will delight the curious among you, and you can get a good thrill by visiting the local water park, hitting an escape room, or taking a ride on a local zipline!
Given that Birmingham is a big city, it's no surprise that you'll find a number of hospitals and healthcare providers here. Many of the hospitals, clinics, and physicians in Birmingham are highly-rated, meaning you can expect to find a great quality of care from most any facility in the area. In Birmingham, you'll be in great hands should you need care during a medical emergency.
You'd think the cost of living in Birmingham would be astronomical, as it is one of the biggest cities in the state. However, while it isn't the lowest on the list, it's still at least a point lower than the cost of living in the state of Alabama, and at least seven points lower than the national average. Housing and rent here are incredibly affordable for an urban area, and if you'd rather enjoy life in a retirement community, you'll find some great ones in Birmingham.
What's On Your List of Best Places to Retire in Alabama?
As always, what may be considered best is incredibly subjective. For instance, you may have found a different city or town appealing than what we have on this list, and that's okay! Our "best places to retire" lists are always designed to help inspire you to find that perfect new home to enjoy your retirement.
Happy travels! We hope you'll join us again for our next list of the best places to retire in the United States.
Find compassionate care for yourself or a loved one in an Alabama nursing home.
Check ratings and violations.
REGISTER HERE