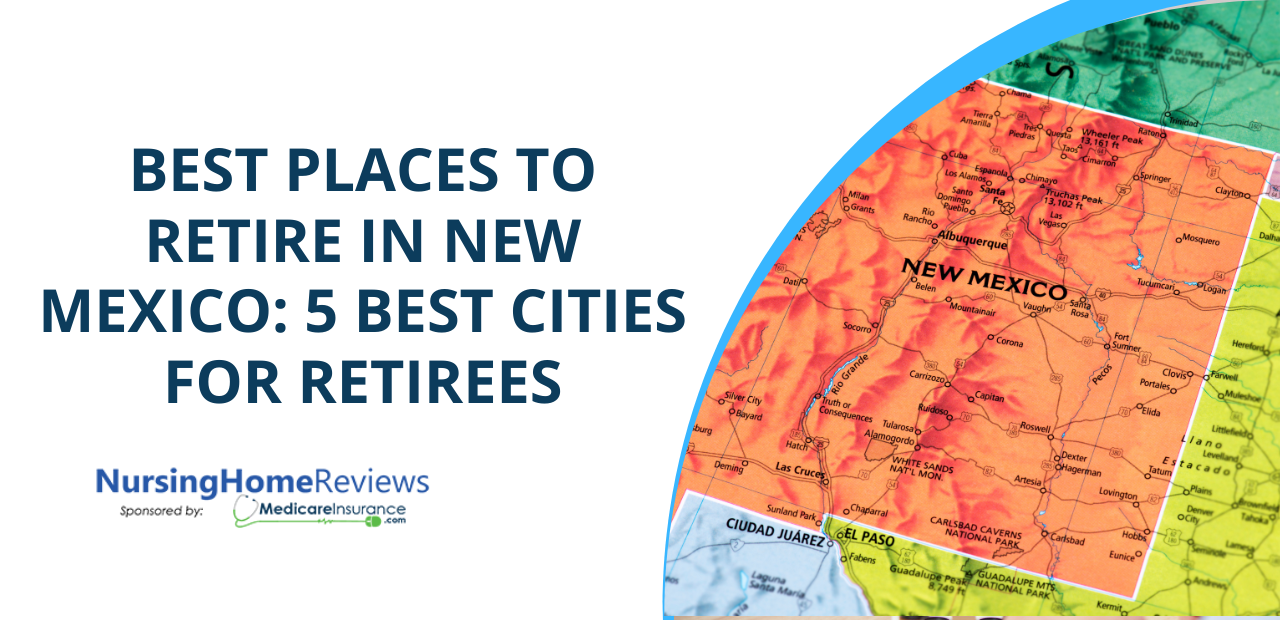 Looking to Retire in the Southwest?
When most people think of the best places to retire, certain options spring to mind. Want warmer weather and beachfront views? There's Florida. Looking for cooler temps, beautiful mountain hikes, and quaint oceanside nights? The Pacific Northwest is a perfect option.
As of late, though, a new region has started gaining favor with retirees. The American Southwest is revealing itself as an affordable area with desirable climates and retiree-friendly neighborhoods. Recent trends have shown retirees flocking to states such as Texas and Arizona for reasons such as those mentioned above.
If you're looking to retire in the Southwest, one state in particular may serve to be the home you've always dreamed of. New Mexico boasts many of the qualities that seniors look for when searching for a place to spend their golden years. You'll find:
A number of senior-friendly amenities

A warm year-round climate

A low cost of living
You'll also find a place with a vibrant culture and plenty of exciting things to do. So if you're looking for a reason to retire to New Mexico, you'll find plenty of them with a little research. Numerous reasons can be found in today's article alone!
We've done some digging around and cultivated a list of some of the best places to retire in New Mexico. To develop our list, we used a specific criteria to determine which towns and cities were the most retiree-friendly, including:
Easy access to quality healthcare

Local activities that enrich and enhance your life

Opportunities to keep active

Maintaining a reasonable cost of living
At Nursing Home Reviews, it's our mission to deliver information that helps you make the most of your senior years. This includes finding some of the best places to retire in each state. Today, let's look at the 5 best places to retire in New Mexico.
Find a New Mexico retirement community that you'd be proud to call home.
REGISTER HERE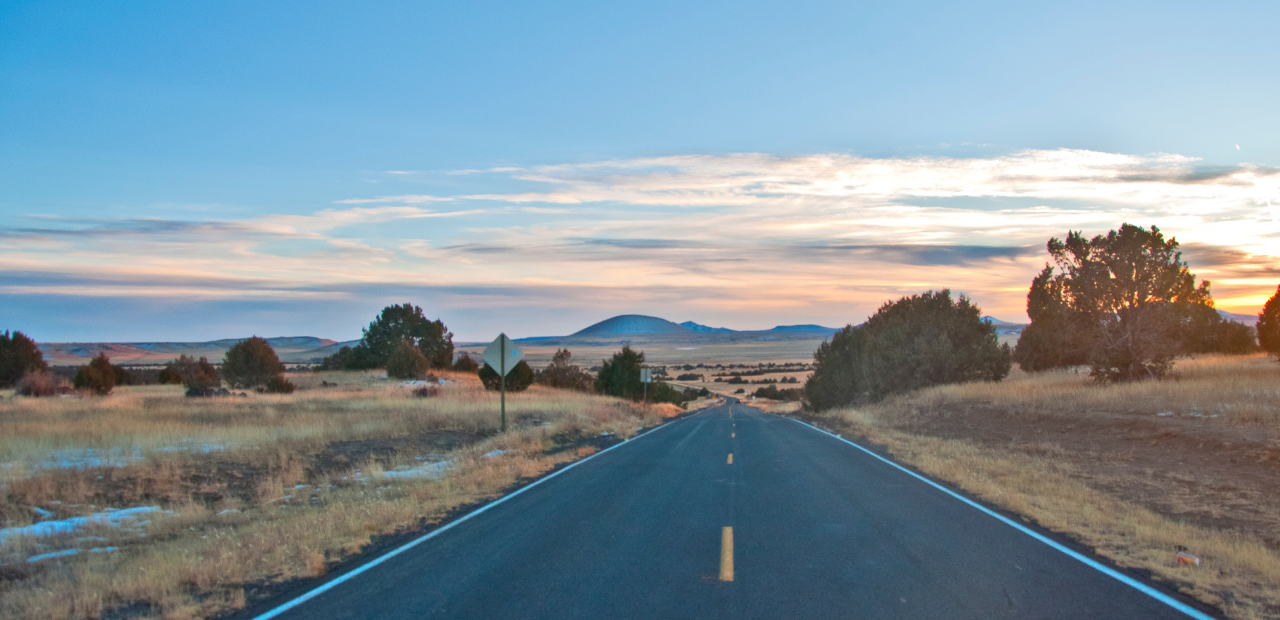 5: Los Alamos
Consider yourself a history buff? Living in Los Alamos provides you with plenty of living history to absorb. After all, Los Alamos is where scientists would forever change the landscape of military offense with the Manhattan Project.
Love to hike? Indulge yourself in one of many local parks. The Tsankawi Prehistoric Sites and the Puye Cliff Dwellings offer a chance to experience ancient history while taking in scenic views. Santa Fe National Forest, Ashley Pond, and the Bayo Canyon Trail are great places to either hike or relax, depending on how you're feeling!
Oh, and if you're a skier, Los Alamos has you covered. The Pajarito Mountain Ski Area offers plenty of fresh powder for snowboarders and skiers alike. Not much for winter sports? It's great for biking, too!
As we mentioned before, Los Alamos is a city full of rich living history. Manhattan Project National Historical Park and the Los Alamos History Museum deliver glimpses behind the scenes at the development of one of the deadliest devices known to man. They also offer a way to learn about the history and development of your new home.
Given that Los Alamos is one of the best places to live in New Mexico for retirees, you'll also find plenty of culture to take in. The city is a hub for the arts, with the Los Alamos Arts Council regularly hosting plays and showcasing local artists. You also have plenty of opportunities to buy fine local art from artisans such as Karen Wray.
Quality healthcare is important when you're considering the best cities to retire in any state. Los Alamos has a very high rate of medical centers in the area. You'll find a number of primary care physicians, walk-in clinics, urgent care centers, and hospitals here, meaning that you'll be well taken care of if ever you find yourself in a medical emergency.
Compared to the rest of New Mexico, the cost of living in Los Alamos is relatively high. The overall cost of living score in Los Alamos is 95.9, putting it above New Mexico's average of 88.4. If you're looking to buy a home, they go for a median cost of around $337,000 here, which can be kind of steep. Monthly rent is also fairly expensive, at nearly $1,425 per month.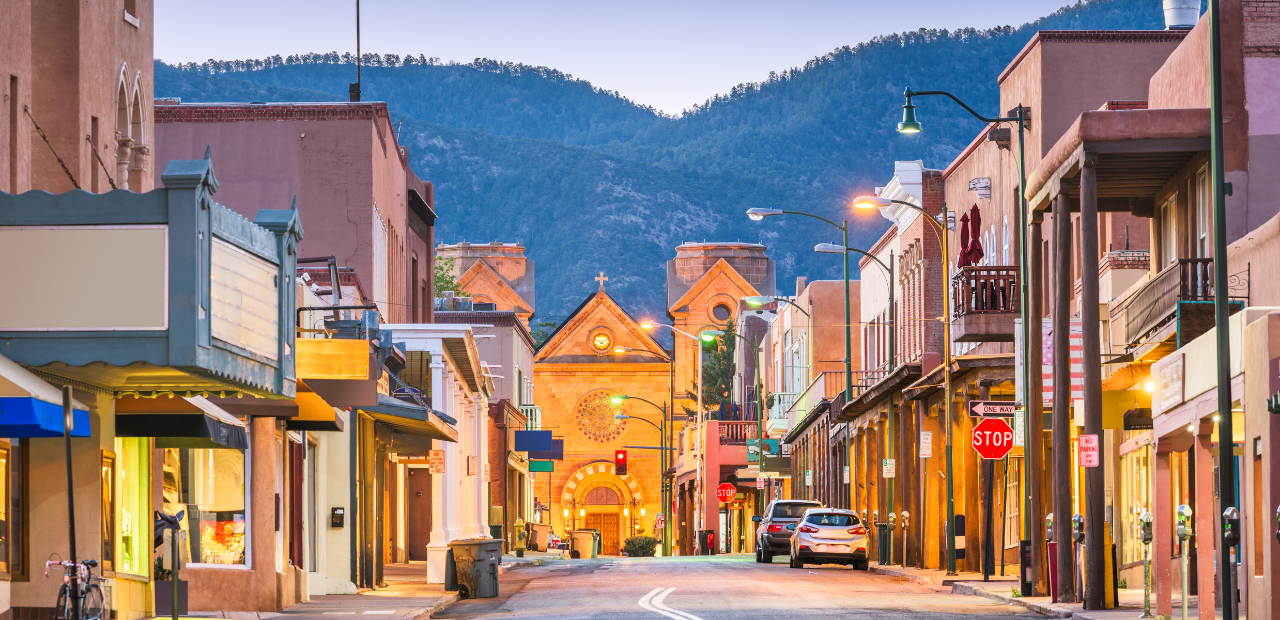 4: Santa Fe
The fourth-largest city in New Mexico comes in at fourth on our list of the best cities to retire in the state. Santa Fe is a place where you'll never get bored, as you'll find plenty to do at any age. 
Much like Los Alamos, you'll find no shortage of lovely trails and parks for walking, biking, or hiking. There are more trails, parks, and gardens here for you to enjoy than we can possibly list! We will, however, happily share a few of the best that we've found:
El Rancho de las Golondrinas (an interesting 18th-century Spanish village)

Santa Fe Botanical Garden  

Randall Davey Audobon Center and Sanctuary

Atalaya Mountain

Santa Fe Railyard Park

Shidoni Gallery and Sculpture Gardens

Historic Walks of Santa Fe

Frank Ortiz Dog Park (perfect for pet owners)
The culture here is beyond vibrant, with numerous art museums and galleries to enjoy. Looking to take in a night at the opera? The Santa Fe Opera is a gorgeous theater with open air accents and lovely natural views. Enjoy a show, then have a nightcap at one of many wonderful eateries, wineries, or tap houses.
One element that makes Santa Fe one of the best places to live in New Mexico for retirees is the quality of healthcare. There are plenty of providers available in the area should you ever find yourself in need of medical services. In fact, Santa Fe is home to one of the highest-rated hospitals in New Mexico in Vincent Regional Medical Center.
Given that Santa Fe is a larger city, you can expect the cost of living here to be higher than other areas. The cost of living in Santa Fe is 8% higher than the national average, and the cost of purchasing a home here sits at just over $560,000. On the plus side, Santa Fe boasts plenty of amazing retirement communities and senior facilities, giving you the opportunity to leave behind the burdens of homeownership for good.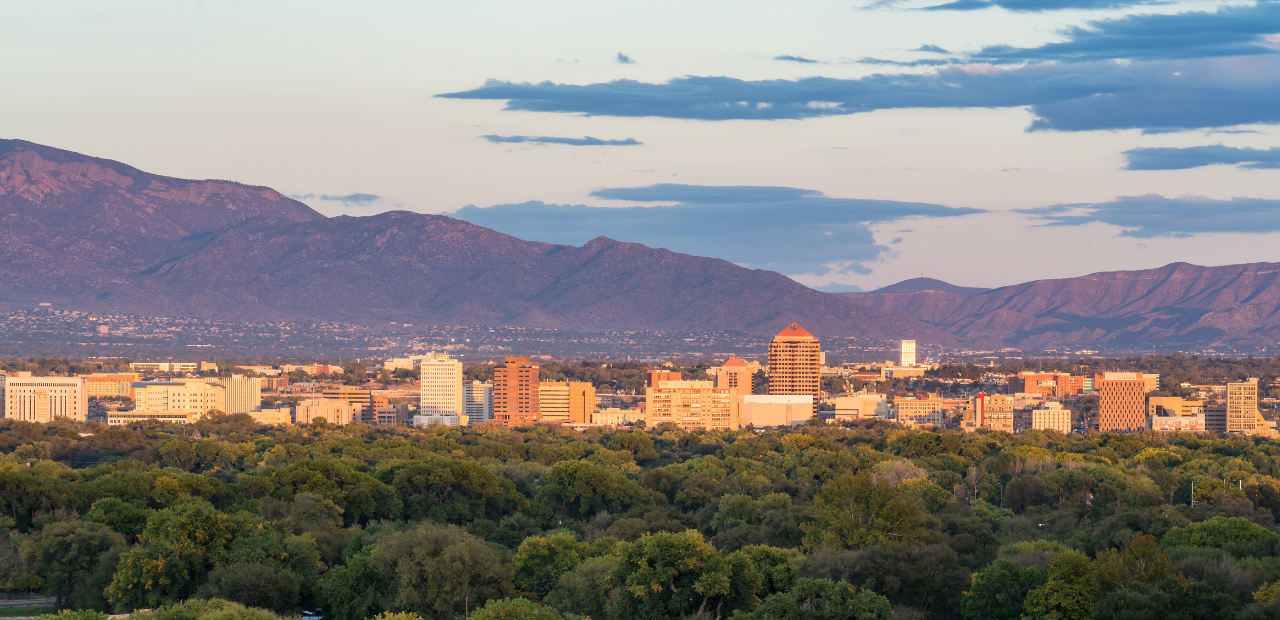 3: Silver City
Third on our list of the best places to retire in New Mexico is a quaint little town with plenty of historical charm. With a population of less than 10,000, you'll never get lost in a crowd in Silver City.
For what Silver City may lack in attractions, it makes up for in opportunities to be active. This small town offers four of the most scenic parks and trails in New Mexico:
Gough Park

Continental Divide Trail

Boston Hill

Gila Cliff Dwellings National Monument
History buffs will love the numerous museums in the area. The Fort Bayard Museum offers a glimpse into the history of the town, while the Western New Mexico University Museum boasts an impressive collection of Indigenous artifacts. You'll also find a vibrant arts and culture district here highlighting the work and efforts of talented local artisans.
For a small town, Silver City boasts a number of impressive medical centers and providers. The primary hospital in the area is the Gila Regional Medical Center, but you'll also find a number of clinics and physicians in the area to help with needs that aren't immediate.
If you're looking for a town with a low cost of living, you'll find it in Silver City. The overall cost of living score for Silver City is 77.8, around 11 points lower than that of the state of New Mexico and 14% lower than the national average. If you're looking to remain an independent homeowner, the cost of purchasing a property is lower here than in the first two cities on the list. Home buyers may expect to spend around $204,000 to purchase a house in Silver City.
Looking to rent? You'll find that cost to be quite affordable, too. The average cost to rent a single-family space in Silver City sits at around $625.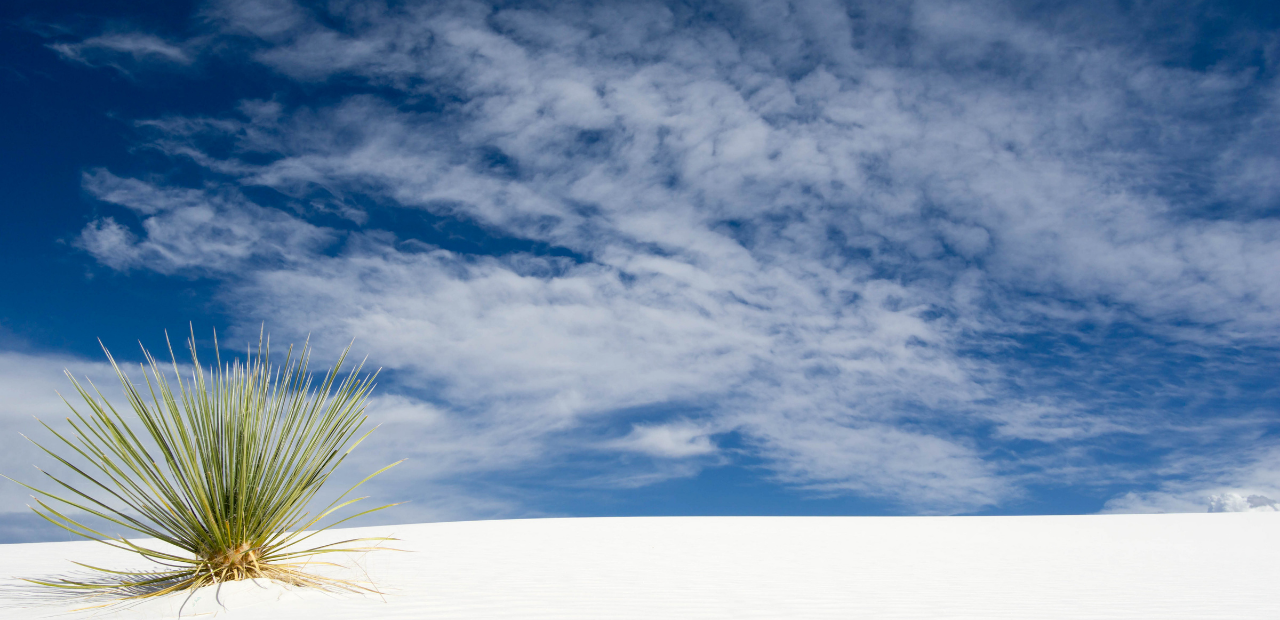 2: Alamogordo
The next entry on our list of best places to retire in New Mexico delivers the glitz of the city with the laid-back charm of a small town. If you're looking for an affordable area to live in with plenty to do, Alamogordo may be just the ticket for you.
Alamogordo is home to a number of parks, all of which contain plenty of gorgeous scenery for active seniors to admire. One of the most famous parks here is White Sands National Park, which allows you to hike stunning white gypsum sand dunes and trails. Animal lovers will enjoy walking around the Alameda Park Zoo to get up close and personal with a variety of wild critters!
No matter your topic of interest, you'll likely find a museum for it in Alamogordo. Explorers of further regions will find plenty of marvel in the Museum of Space History, while train lovers will certainly enjoy checking out the Toy Train Depot. After a long day of exploring, you can explore downtown for a bite to eat, or check out one of Alamogordo's many wineries.
Oh, and pistachio lovers take note: you'll find plenty of them here! You can even walk the numerous groves where pistachios are grown.
When you're in need of healthcare services or medical treatments, you'll find numerous affordable options available to you in Alamogordo. Some of the top-ranked clinics and providers in town include:
Champion Medical Group

Mescalero Indian Hospital

Alamogordo Family Health Center
One last thing that makes Alamogordo one of the best cities to retire in New Mexico is the low cost of living! The cost of living in Alamogordo is 16 percent lower than the national average. The town offers numerous top-rated amenities and living facilities for senior citizens as well. If you prefer to buy a house out here, you'll find the best median prices on the list so far: the median cost to buy a house in Alamogordo is around $170,000.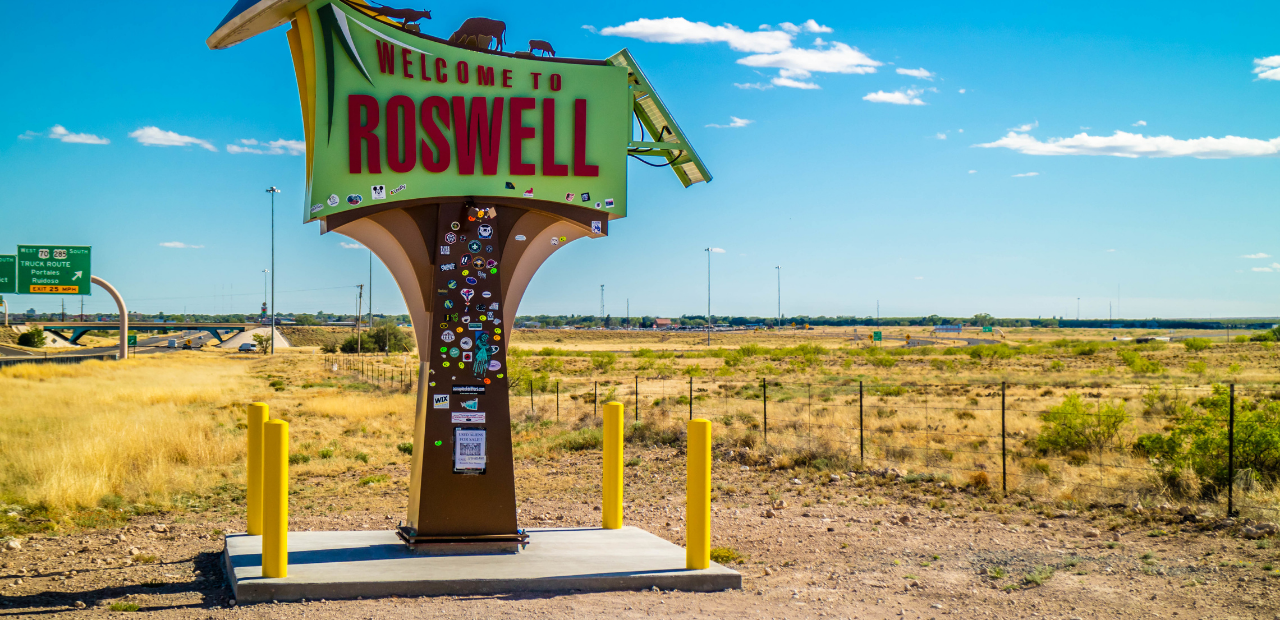 1: Roswell
Last, but certainly not least, you'll find one of the most famous areas in New Mexico. Well, perhaps infamous, depending on how you look at it! That's right – Roswell tops our list of the best places to retire in New Mexico.
Wildlife refuges and parks provide plenty of activity for senior citizens. Of course, if you're looking to get your steps in someplace more "far out", you'll certainly find it here. You can get plenty of activity in and marvel at Roswell's history of extraterrestrial activity at one of many sites dedicated to the topic, including:
The International UFO Museum, Research Center, and Gift Shop

The Robert H. Goddard Planetarium

Spaceport Roswell

The Roswell Space Center
You'll also find a number of other cultural activities to enjoy, including:
The Miniatures and Curious Collections Museum

J. Kenneth Smith Bird Sanctuary and Nature Center

Walker Aviation Museum

The Anderson Museum of Contemporary Art
Quality healthcare in Roswell for senior citizens is abundant and affordable. Here, you'll find a number of clinics, providers, and hospitals who are ready to serve you when the need arises. In fact, the affordability and access to healthcare was a main factor in giving Roswell the top spot on our list.
The cost of living and access to quality senior living facilities and amenities also helps make Roswell one of the best places to live in New Mexico for retirees. The cost of living here is 18 percent lower than the national average, and you'll find no shortage of senior living options if you're looking to leave behind the hustle and bustle of homeownership. Of course, if you still want to buy a house, prices here are among the most affordable in the state. If you're in the market, the average median cost to buy a house in Roswell is around $144,000.
As Always, You Know What Works Best For You
As we always say, any "Best Of" listing, including our listings of best places to retire in any state, is subjective. What works best for someone else may not work best for you.
Before choosing to relocate anywhere, always do research on the state. Affordability, access to healthcare, and opportunities to remain active are important! We wish you the best of luck in your search, and hope you'll join us for our next "Best Places to Retire" list.
Find a retirement community or nursing facility in New Mexico that feels like home.
Check ratings and violations.
REGISTER HERE