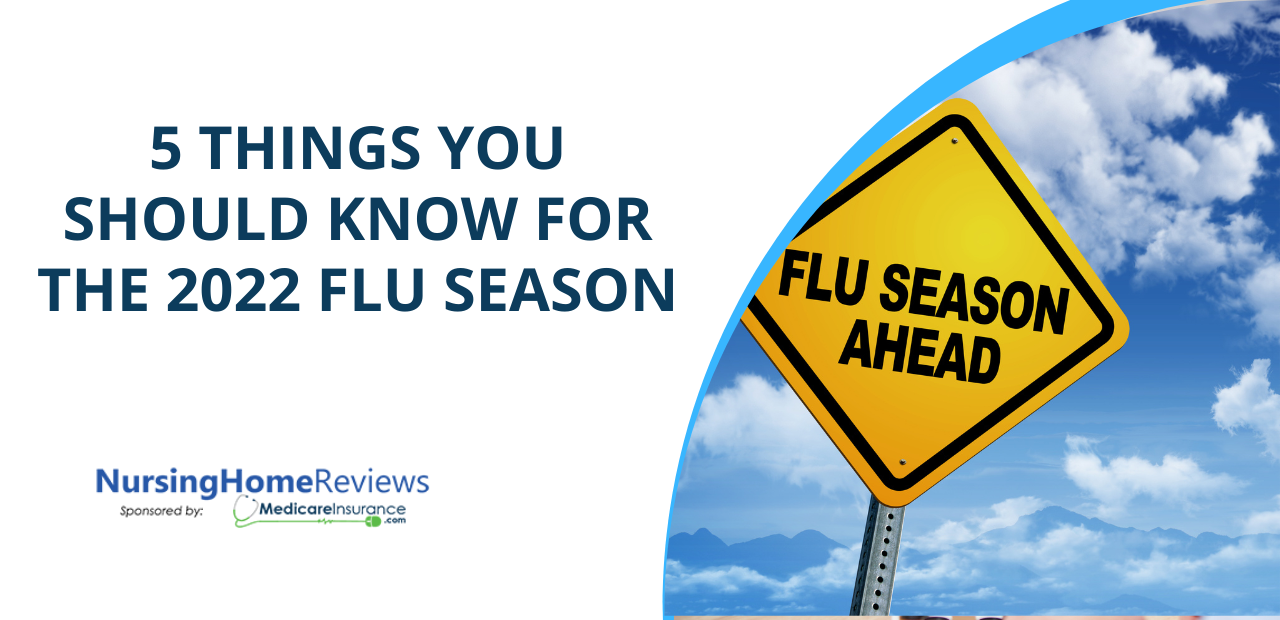 Flu Season is Upon Us Once Again
As we head into November, the realization hits that a certain season is upon us. While, yes, the holiday season is the first thing that comes to mind, that's not quite the season we're talking about. This particular season doesn't give us the same warm and fuzzy feeling.
No, this season makes us feel queasy and uneasy. The season we're talking about today is flu season.
Hopefully, those of you who are approaching or have already reached senior age are making plans to get your flu shot this year. Getting your annual flu vaccine is a major cornerstone of  flu prevention. Even if you manage to get influenza after getting a flu shot, it can give a huge boost to your influenza treatment regimen.
Traditionally, each flu season sees a different variant of the virus hit the United States. This year's flu season likely won't be any different. From the symptoms of influenza to types of treatment designed to combat it, let's take a look at 5 things you should know for the 2022 flu season.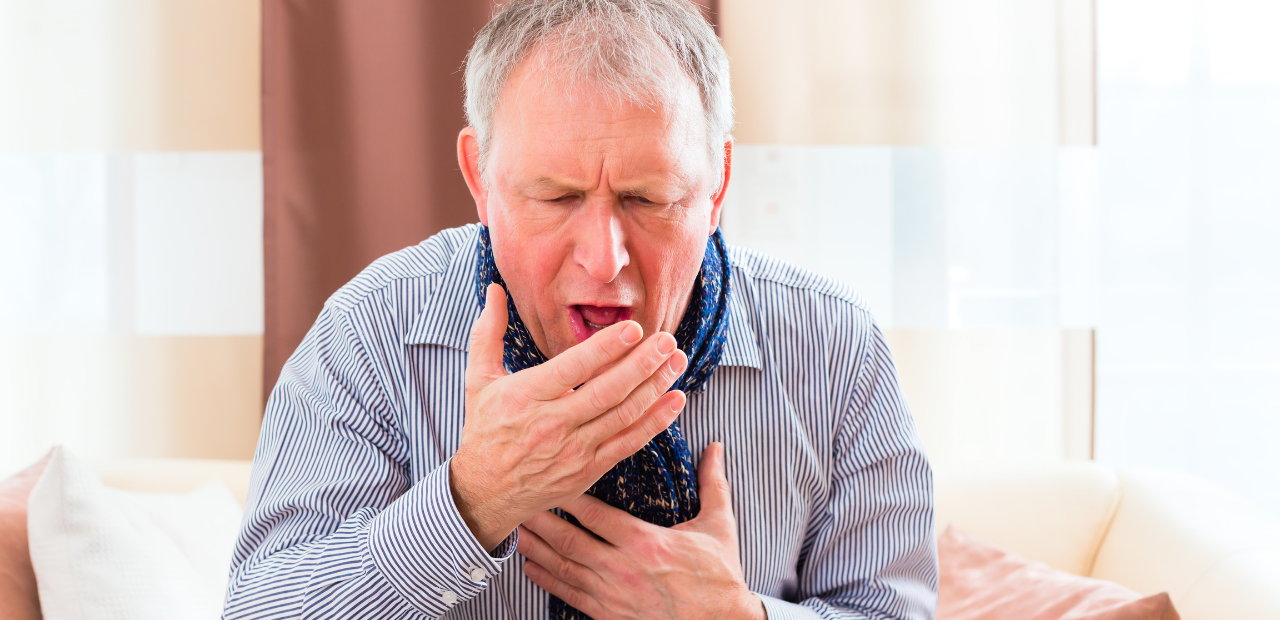 1: The Common Symptoms of Influenza
Different strains of flu may present different types of symptoms. However, the base flu symptoms typically stay the same. If you notice any of the following, you've likely caught the flu:
Fever

Cough

Sore throat

Stuffy and/or runny nose

Body and muscle aches

Headache

Fatigue

Queasiness, vomiting, and/or diarrhea
Both the flu and the common cold typically attack the upper respiratory system. However, flu viruses can attack other parts of the body and be more severe. It can even lead to death if not treated properly.
Also unlike the common cold, the symptoms of the flu present almost immediately. In many cases, they present 24 hours after a person has been exposed to the influenza virus.
As COVID-19 continues to spread, it's important to remember that many symptoms of the flu are similar to symptoms of the novel coronavirus. If you've been exposed to someone with COVID-19 and you're presenting with the symptoms listed above, contact your healthcare provider immediately to schedule tests for both COVID and influenza viruses . 
As the recent pandemic has taught us, preventative care is important, and that includes getting your annual flu shot.
Find a nursing home that takes influenza prevention seriously.
REGISTER HERE
2: When is Flu Season?
Flu season usually falls around the same time each year, and this year is no exception. In the United States, we typically begin seeing seasonal flu activity sometime in October. This means that the flu is already in full swing, and now is the ideal time to receive a flu shot if you haven't already gotten your annual flu shot this year.
If you're curious about the peak of flu season, cases here spike in December and begin to calm in March. That doesn't mean that you're out of the woods, though. The flu typically sticks around until sometime in May.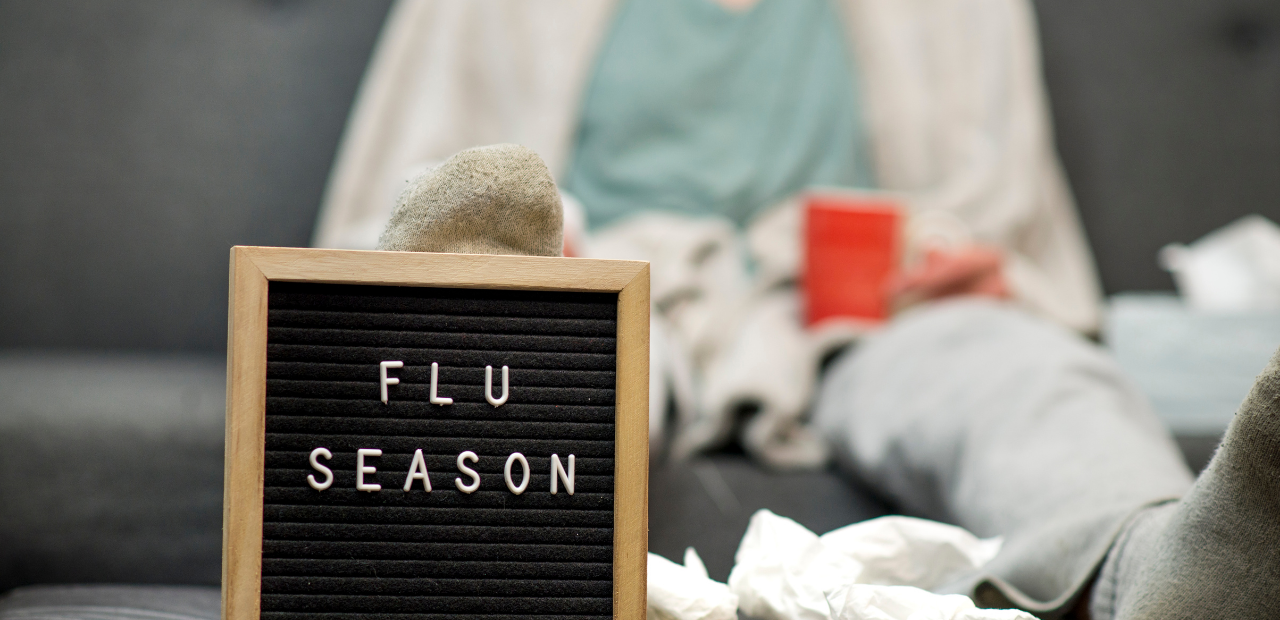 3: Advanced Age Puts You at High Risk of Seasonal Influenza Complications
As a senior citizen, it's incredibly important that you set up an appointment to get a dose of this year's flu vaccine. Why is it so important? It's important because your advanced age puts you at high risk of serious flu complications.
Flu complications can happen to individuals of any age (and is even particularly dangerous for pregnant women and those with a medical condition). However, there are certain groups of individuals who are at higher risk of developing serious complications from the seasonal flu than any other. These groups include:
Older individuals

Pregnant people

Young children

Individuals suffering from certain health conditions
Even if you consider yourself relatively healthy for your age, influenza isn't an illness to take lightly. Without getting a flu shot or timely flu treatment from a qualified health care provider, you're risking:
Myocarditis (inflammation of the heart)

Encephalitis (inflammation of the brain)

Respiratory failure

Kidney failure

Rhabdomyolysis

Myositis

Sepsis
In a flu-weakened state, these serious complications can lead to serious illness. They can even prove to be fatal. This is why proper disease control is so important.
4: The Flu Shot: There are 3 Recommended Vaccines for Seniors 65 and Older for the 2022 Flu Season
To keep up with the ever-evolving nature of the influenza virus, scientists have given the flu vaccine a much-needed update for this year. To combat potential mutations in an already volatile flu strain, healthcare professionals are recommending three flu vaccines for individuals aged 65 and older this year.
The three flu vaccines recommended for seniors are:
Fluzone High-Dose Quadrivalent flu vaccine

Flublok Quadrivalent recombinant flu vaccine

Fluad Quadrivalent adjuvanted flu vaccine
Are you wondering if you can get your COVID-19 vaccines or boosters in conjunction with your flu shot? It's completely safe to do so, and, in fact, it's highly recommended. If you're a Medicare recipient, remember that your flu shot is covered by Medicare Part B. This means you'll pay little to nothing out of pocket to get your flu shot.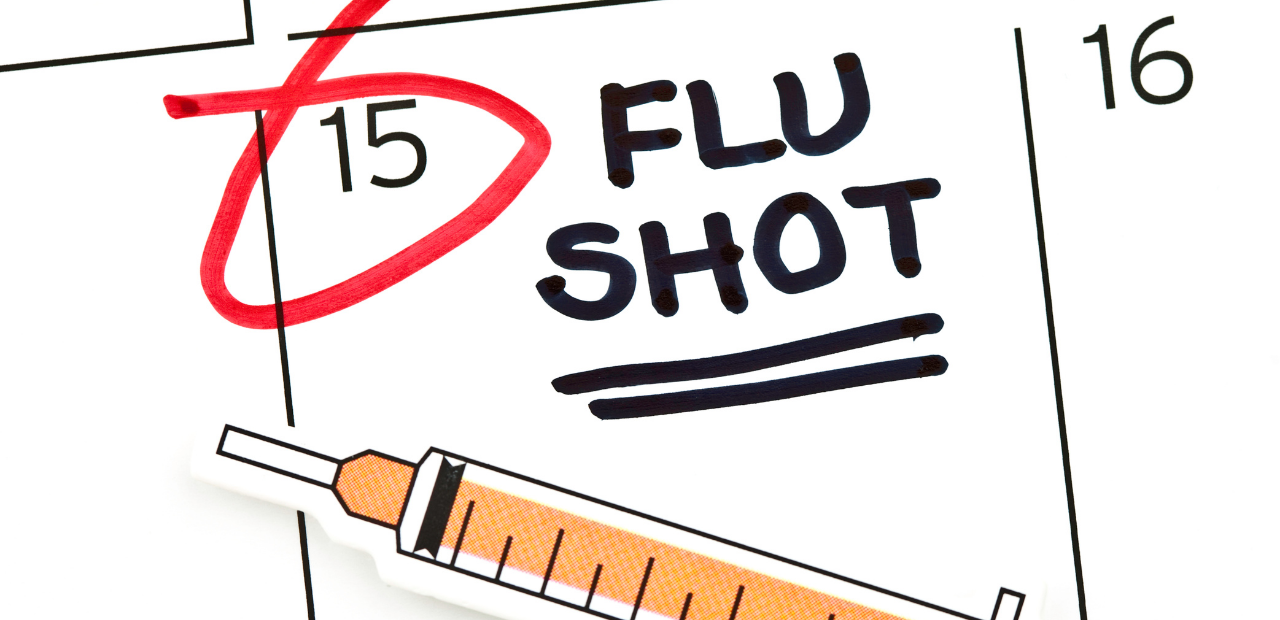 5: Proper Prevention and Timely Influenza Treatment are Important
The best treatment you'll find is preventing yourself from catching it at all. Staving off influenza, COVID-19, and numerous other infections can be achieved by taking care of yourself and your personal hygiene.
A flu shot alone won't keep you from contracting this year's flu. If you want to boost your immune system and keep the flu at bay, you'll also need to:
Wash your hands properly and regularly.

Frequently clean and disinfect objects and surfaces.

Cover your mouth with your elbow when you cough or sneeze.

Quickly dispose of medical waste and used tissues.

Limit close group or individual contact.

Wear a face mask.

Practice self-care through a healthy diet, use of vitamins, and exercise.

Keep from touching your face, eyes, nose, and mouth.
Of course, if you do get the flu sometime during this year's flu season, be sure to see your healthcare provider for prompt illness treatment as soon as possible. Getting timely treatment can help you overcome the illness quickly and with few complications. Putting off treatment when you really need it can only make matters worse. 
Don't let flu season catch you off guard. Take care of yourself, and get your influenza vaccine whenever you can. If you'd like to learn more about prevention measures or vaccination, speak with your trusted healthcare provider as soon as possible.
The perfect home is waiting for you.
Check ratings and violations.
REGISTER HERE