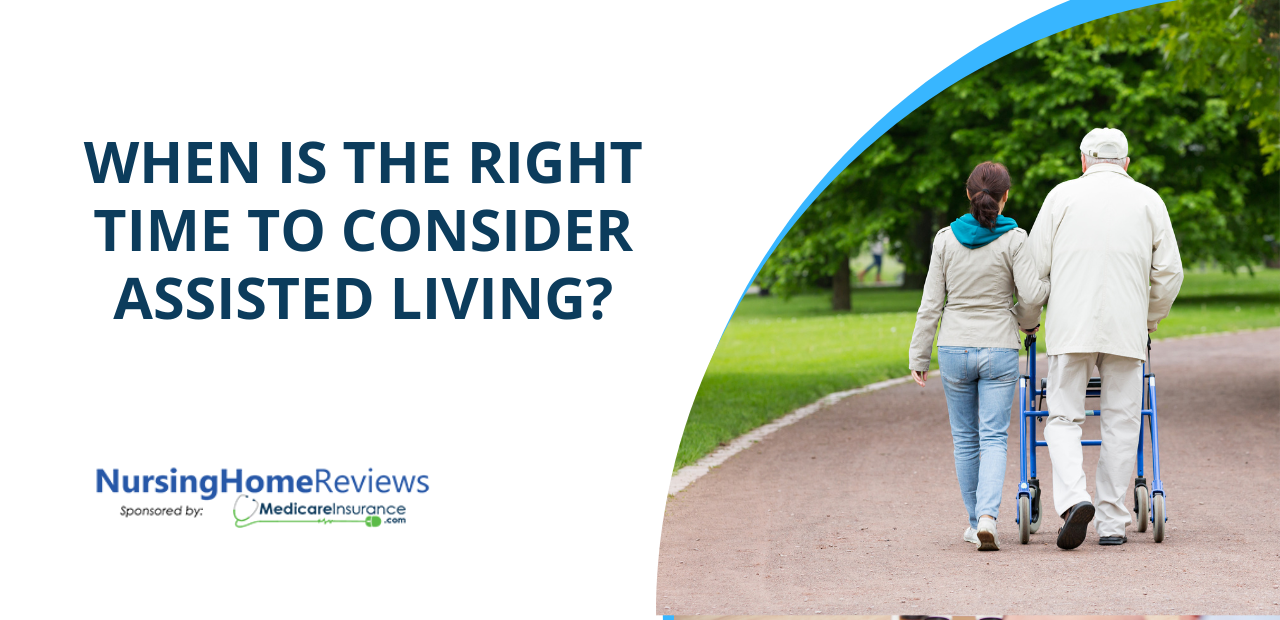 Making the Decision to Transition to Assisted Living is Not an Easy Choice
If you're reading this today, you probably have one question on your mind.
"When is it time for assisted living?"
No one ever wants to feel like they're giving up their independence. However, if it's getting harder for you to manage or navigate your house, or if you're concerned about the safety of senior parents, you'll eventually be faced with that possibility. At that point, you'll have to face one of the hardest decisions you'll ever make: considering assisted living.
A conversation with your parents or loved ones about transitioning to a senior living or assisted living facility is not an easy one to have. It'll run the gamut of emotions, which means you'll have to keep yours in check in order to keep the conversation on track. However, regardless of feelings, everyone has an idea of when it's time to transition from independent living to assisted living. You just may not be ready to face it. 
Join us as we go through a few of the signs that it's time to consider transitioning to assisted living. Hopefully, this reference will make having a conversation about such a major transition easier when the time comes.
You or Your Loved Ones are Having Issues Performing Activities of Daily Living (ADLs)
In order to maintain an independent life, there are certain activities of daily living, or ADLs, that one must be able to perform on their own with little to no issue. Some of these ADLs include:
Housework

Cooking

Bathing

Toileting
Not being able to perform these tasks on your own anymore is a sign that you need skilled assistance. If you don't want to deal with a home health aide, then assisted living may be the best solution for you. Even if you can perform most of the tasks with little issue, but there are some that give you a problem, there are plenty of retirement homes and senior living communities out there that allow you to maintain a level of independence while getting some much-needed assistance.
Find an assisted living facility where your loved ones will feel safe and cared for.
Check for ratings and violations.
REGISTER HERE
You or Your Loved Ones Have Medical Conditions That Are Getting Worse
If you have a chronic medical condition that worsens as you age, your condition can make it much harder to live independently. Those who are developing certain cognitive illnesses, such as Alzheimer's or Dementia, or are living with heart disease are at high risk for experiencing severe medical emergencies. When you live on your own, the risk of those emergencies becoming fatal increases drastically.
Making the transition to assisted living once the medical conditions of you or your loved ones begin to worsen ensures that you or your loved ones will receive the care and support you need. Many modern assisted living and senior living facilities have specialized care wards for residents who are battling cognitive decline. You'll also have dedicated staff around 24 hours a day, seven days a week to respond and assist in the event of a medical emergency, no matter how severe.
You or Your Loved Ones Are Having Trouble Managing Your Finances
For many seniors who live on a fixed monthly income, trying to stay on top of monthly bills and other finances can be a major hassle. When you or your loved ones lose the ability to pay bills regularly, you may find yourselves in a hole of debt that you cannot climb out of. Worse yet, there are new scams developing each day that prey on senior citizens, seeking to drain you or your loved ones of needed financial resources.
When keeping up with monthly finances becomes an issue, then it's time to make the transition to assisted living. Moving into an assisted living or senior living facility can erase many of the monthly bills that you have to keep up with, including utilities and mortgage. You'll also spend considerably less on groceries and food as many facilities have resources to help you meet your nutritional needs.
You or Your Loved Ones Find Yourselves Feeling Isolated
Social isolation is a major issue for American seniors. As we get older and our friends and loved ones move away or pass on, we find ourselves without that circle that nourishes our need for socialization. As a result, we begin to withdraw, refusing to:
Enjoy our favorite hobbies

Mingle and make new friends

Maintain contact with our loved ones

Leave the house at all
If you or your loved ones are isolating as a result of age, you may find yourselves at risk of developing severe depression and addictions. Both of these things can be extremely harmful to your health and well-being.
Making the transition to assisted living is a great way to remove yourself from isolation. It allows you to socialize and make new friends again, vastly improving your quality of life.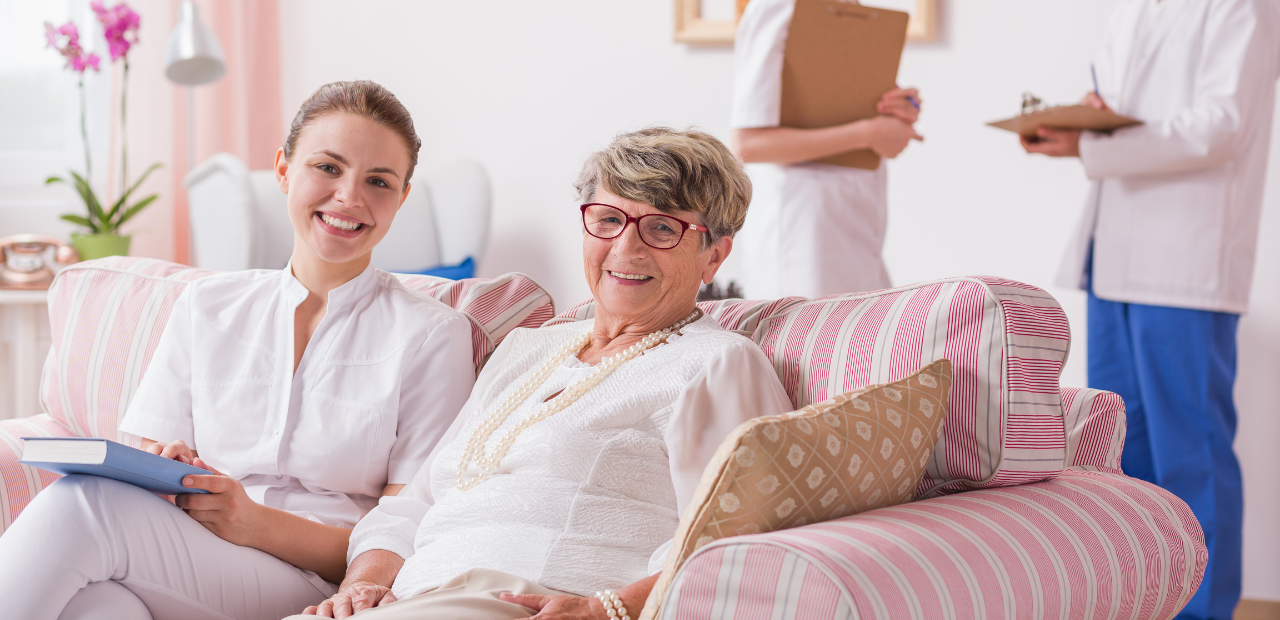 How Do I Find an Assisted Living Facility That Meets My Needs?
When you're looking for an assisted living or senior living facility, whether for yourself or your loved ones, your needs or their needs are the first thing to consider. For instance, can you or your parents:
Manage to perform ADLs relatively capably on your own?

Function somewhat independently?

Manage to maintain personal hygiene with little to no issue?
Or, are you:
Suffering from a severe chronic illness?

Experiencing the initial stages of cognitive decline?

Unable to manage your finances?

Unable to perform ADLs or maintain hygiene on your own?
These issues will help determine the level of care that you or your loved ones will need to seek out in a living facility. In any instance, you'll have a variety of options to choose from. In your area alone, you may find any number of quality:
Assisted living facilities

Senior living facilities

Assisted residence facilities

Retirement homes

Nursing homes
Of course, at Nursing Home Reviews, we're also happy to help you find assisted living that meets your needs. When you sign up for a free account, you're able to use our search tool to find and compare senior living options in your area. You'll also find a variety of articles that can help you answer the question, "When is it time for assisted living?" In addition, you'll find plenty of resources that can help make the transition easier for all involved.
Find an assisted living or senior living facility that meets your needs and budget.
REGISTER HERE