THOUSANDS OF FACILITIES AT YOUR FINGERTIPS
When it's time to choose a nursing home, how do you make sure you're accurately weighing all the options in your area?
With all the different amenities, floor plans, and pricing options to consider, comparing assisted living facilities takes time and patience using traditional search methods. Our easy-to-use review tool streamlines that process, and it's completely free to use.
GET THE APP
Browse the best nursing homes on mobile.
The Nursing Home Reviews App features the same functionality as our website, tailored for smartphones. Currently available for free for Android and iOS.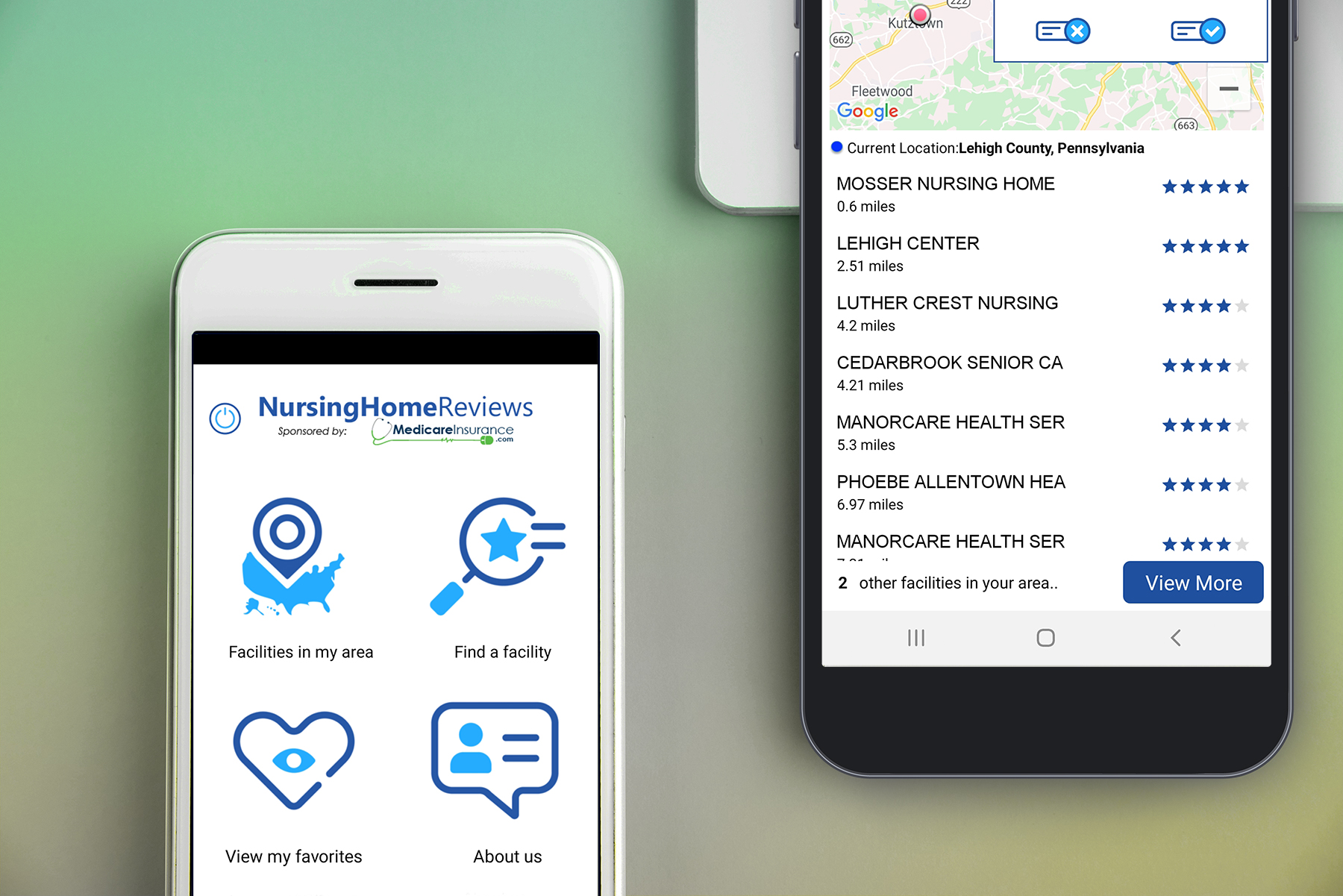 Kyle Walton
Read our easy ideas for senior Halloween costumes! Even if you're too old for trick-or-treating, wearing a simple costume is a fun way to get into the spooky season spirit and enjoy the holiday with your loved ones.
Kyle Walton
What is a family caregiver? When parents and close relatives begin to age, many people naturally become concerned about caring for their cherished loved one. Often, children, grandchildren, nieces, and nephews want to [...]
Kyle Walton
What is the benefit of strength training and muscle building for seniors? It's no secret that staying fit at any age is incredibly beneficial to your overall health and wellness, but if your [...]